National Call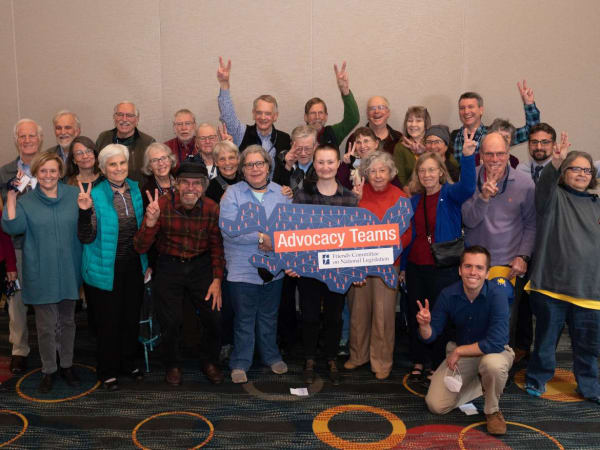 The Advocacy Teams Network is made up of more than 1,500 Quakers and friends from across the country who use their power as constituents to make change in Washington.
Our success comes from our commitment to building relationships with Congress grounded in mutual respect and listening.
One stop shop for everything Advocacy Teams: Report your actions, find important resources, connect with the network, and more!